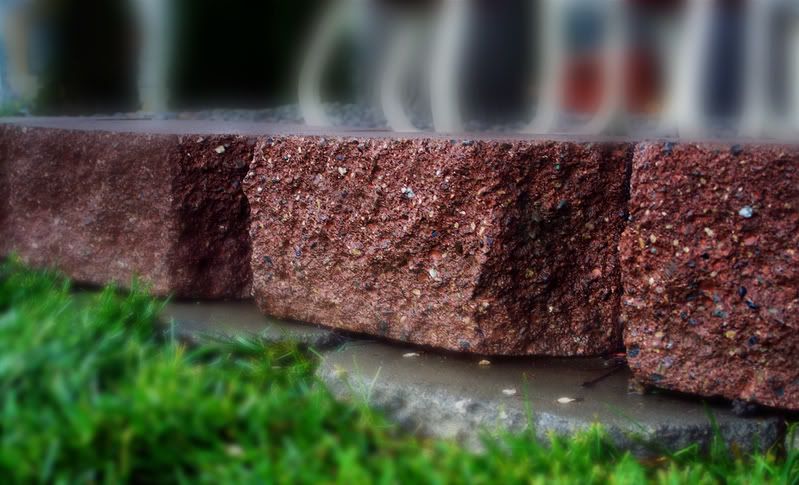 I have been blogging about LOVE, right? Why suicide now? Well, there's an obvious 'leading' from God. First, one of my friends talked about how people of the opposite sex would always want to commit suicide whenever they've started associating with her. Her name will remain anonymous all throughout this post. Second, I was browsing a friend's blogsite and I came across an interesting title..SUICIDE..truly, I was moved and burdened. I had to 'blog it out' <---new term hahaha!
A speaker once said in a seminar I've attended, "You can never share what you haven't experienced."
Now, you can never tell me that my posts are so false. hahaha! I only share what I've experienced. Been there, done that. God's grace is sufficient. Whenever I undergo trials, I already know there's a purpose that's why I am not afraid. God is everything I need. God has a purpose for all our trials. God is always faithful with the wisdom He has been giving us. I am not a born writer. Not even a skilled one. I never joined
essay writing contests as much as my sisters did and do. I was never an Editorial-in-Chief in school papers. My sisters were. But, because of my love for God, my love for people and inspirations from friends and my ninang, I use what I have for writing. I am better in oral. hahaha! My ever supportive boyfriend even suggested that he would make a website for me..for God..no pictures, of course..hahaha! My very sweet boyfriend..ANYWAY, that's a pretty long intro right there hahaha! Let's proceed...
2 Corinthians 12:9
"My grace is sufficient for you, for My power is made perfect in weakness."
We have heard people say that we are not given problems we cannot bear. True.
People might tell me that I don't understand what they're going through. How hard life is now. How hard it is to trust others. How life is worthless or useless. These are all lies. Why? I've been there. I've been the suicidal type. I would tell some of the past bf's I've had that I would commit suicide if they leave me or something like I'd die for them. It is not to show my love for them. Well, I can't call it love. It is to threaten them. Remember that the Bible says, "Love does not delight in evil but rejoices with the truth." (1 Corinthians 13:6) Why do I say evil? Suicide means self-murder. Murder means to deprive of life or to put to death. The only One who can take away our lives is the One who gave it. Who gave our lives? A Supernatural Being...GOD! Oh and I even prayed so many times for God to take away my life coz I did not want to live anymore. Whenever I lose someone in the past, I would think that life is nothing without him. But then I know now why God let me undergo those trials..to make me stronger, to write posts about all those things (hehehe), and to meet the love of my life, my ever loving best friend, my partner, and my boyfriend. I'll be calling him my husband soon. hahaha! If not for my past then I wouldn't have the best blessing now.
Ok let's go to a much deeper explanation...
Thinking about suicide is a lie. Thinking about life is not worth living is a lie. Why lies? Because God created us to delight in Him so He can give us our heart's desires. To depend on Him. But what do we do? We run away from Him and listen to other voices..voices of lies..voices of sins. Sin hinders blessings! Well, they say that whatever is prohibited makes you feel so good. Lie again. Whatever is right should make you feel good. Right in God's eyes.
John 8:44
"The devil...was a murderer from the beginning, not
holding to the truth, for there is no truth in him.
When he lies, he speaks his native language, for he
is a liar and the father of lies."
Listen to that still small voice. That is GOD. How would you recognize? When there's peace. No doubt. No shame. No guilt. No pain. Read the Bible. Whatever is written in the Bible and you obey everything in It. God never lies.
Hebrews 16:18
"...it is impossible for God to lie..."
"Suicide is a permanent solution to a temporary problem." ~Phil Donahue
You might tell me..no one loves you..no one cares for you..that if you die, no one would weep for you. There is One. He loves you so much that He gave His only Son to die for you..for me..for us! Suicide would make Him weep so much. More than any human could ever weep. Why? Because suicide would mean that HE would lose a soul forever. No more eternity with Him. We were created because God wants to be with us..to spend eternity with us. That's why He have set us high above other organisms.
Ponder on these verses...
Matthew 11:29-30
"Take My yoke upon you and learn from Me, for I am gentle and humble in heart, and you will find rest for your souls. For my yoke is easy and my burden is light."
Psalm 34:18
"The LORD is close to the brokenhearted and saves those who are crushed in spirit."
Romans 5:3
"We can rejoice, too, when we run into problems and trials, for we know that they help us develop endurance."
1 John 4:4
"The One who is in you is greater than the one who is in the world."
You might tell me that it is so impossible to change. You cannot do it. Well, well, well..GOOD NEWS! You cannot do it..GOD CAN! It's impossible for you..NOTHING IS IMPOSSIBLE WITH GOD!
Luke 1:37
"For nothing is impossible with God."
Luke 18:27
He replied, "What is impossible for people is possible with God."
Mark 10:27
Jesus looked at them intently and said, "Humanly speaking, it is impossible. But not with God. Everything is possible with God."
Matthew 19:26
Jesus looked at them intently and said, "Humanly speaking, it is impossible. But with God everything is possible."
Matthew 17:20
"You don't have enough faith," Jesus told them. "I tell you the truth, if you had faith even as small as a mustard seed, you could say to this mountain, 'Move from here to there,' and it would move. Nothing would be impossible."
I've always believed that when something has been stated in the Bible too many times, it is VERY IMPORTANT. Well, all of God's Word is important. Try looking up. His ways and thoughts are higher than ours. Allow Him to move in your life. He knows what's best for us. God loves us..GOD LOVES YOU!
God's deliverance is awesome. God's love is amazing. God's grace is sufficient. You feel you have your life in God's hands...and boom!...it's PARADISE!